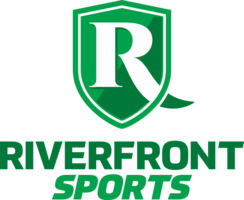 Riverfront Sports
presents
Fall 2021 Adult Flag Football League Schedule
September 8 - October 13, 2021
Messages
Flag Football
Hi Guys,

This will be the last week for the Flag Football League.

Semi Finals:
7:30PM - #3 Head Hunters vs #2 Union Craft House
8:30PM - #1 Gibbons Ford vs #4 Space Jam

Finals:
9:30PM - Winner of 7:30PM Game vs Winner of 8:30PM Game
11/5/2021 2:29 PM
Adult Flag Schedule
Hi Everyone,

Schedule is up for tomorrow. This will be the first week of playoffs and the session will end next week.

Seed 1: Gibbons Ford
Seed 2: Union Craft House
Seed 3: Head Hunters
Seed 4: Space Jam
Seed 5: New Kids on the Block
Seed 6: Harvey Wavenbager

This week the 1 and 2 seed will get a bye, #3 plays #6 and #4 plays #5. Winners will play in the semi final and final next week.

Thanks guys.

Tyler Jakes
11/2/2021 9:19 PM
Flag Schedule
Hi Everyone. Schedule is up for week 2. If you are interested in refereeing a game when your team is not playing please let me know. I will take money off of your team fee for each game done.

Thanks,


Tyler Jakes
9/21/2021 1:11 PM
Click on a division below or search for a team to view the schedule.
---
All event related questions should be directed to Tyler Jakes at tjakes@riverfrontsports.com or call 570-347-0797.